Brilliant ideas that will Inspire you to actually consider the second meal of the day as important as the first.
Make your own bistro box aka adult Lunchable.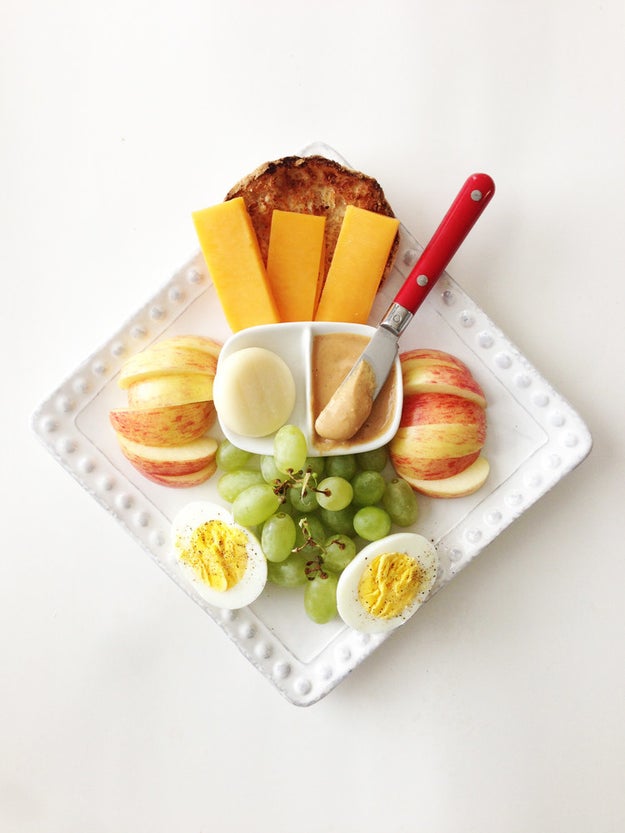 Prep a container full of sliced cheese, a container full of apple slices, a bunch of hardboiled eggs, and whatever else you want. Then every evening before bed, use these building blocks to put together a bistro box for the next day.